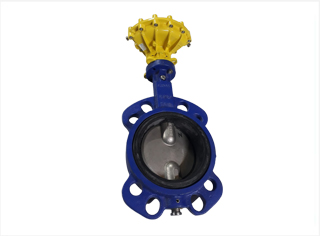 These valves are used in Process Control Industry. We give complete automation solutions for controlling the process. For automation, either Rotary Actuator or Pneumatic Cylinder is used with various pneumatic & electrical controls.
Following Control Valves with various designs (Screwed / Flanged End), sizes (1/2" to 12"), MOC (SS316, SS304 etc.) are automated with help of Pneumatic Actuators, Solenoid Valves or Pilot Valves :
 Ball Valves
 Butterfly Valves
 Gate Valves
'Y' Type Valves
'Y' type valves are becoming very popular because of space saving, suitability & cost. These valves are available for Air, Water, Steam & some Fluids. It can withstand temperature 250 degree centigrade & is operated with pneumatic signal. These valves are available in sizes ranging from ½" to 4" with screwed & flanged designs with MOC (SS316 & SS304). NO/NC options are available.
Special Valves For Resins & Acids
We are manufacturing special 2 way (ON / OFF) Valves suitable for various applications where hazardous chemicals are involved. For acids, std. Solenoid valve is available in ½" size in plastic body. For resins, special valves are available in ½", ¾" & 1" sizes.Custom made valves are manufactured according to the specific requirement.