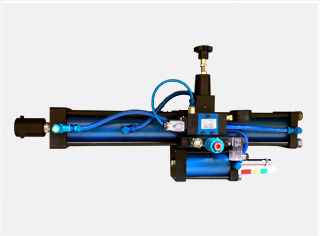 We have expertise in following range of Hydraulic Cylinders & Presses :
 Hydraulic Cylinders and Power Presses are made available for specified applications, where only compressed air is available & output requirement various from 2 T to 40 T.
 With air input of 4-5 kg/cm2, we can accomplish the various applications like revetting, bending, piercing, shearing, punching etc.
 Various manual as well as electrical controls are available.
 Accessories like non rotating applications, two hand safety controls are available.
 These are low maintenance, clean, High Speed machines with low cost.
 These Hydropneumatic Cylinders eliminate the requirement of Power Packs & Hydraulic Cylinders.