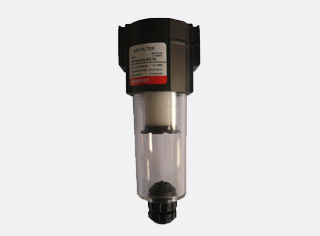 Honeytech Controls Pvt. Ltd.is a leading manufacturer and supplier of air line products in India. The company's Vayu Compact Series is one of its flagship product lines that has gained a lot of popularity among its customers. The series comprises a range of compact and durable air line products that are designed to cater to various industrial applications.
The Vayu Compact Series includes products such as filters, regulators, lubricators,and combination units that can be used individually or in combination to create a complete air line system. These products are made of high-quality materials such as aluminum, brass, and stainless steel, ensuring that they are both lightweight and durable. They are also designed to be compact and easy to install, making them ideal for use in tight spaces.
One of the key features of the Vayu Compact Series is its modularity. The products in the series can be easily connected and disconnected from each other, allowing for easy customization of the air line system. This modularity also makes it easy to replace or upgrade individual components without having to replace the entire system, which can result in significant cost savings.
The filters in the Vayu Compact Series are designed to remove impurities such as dust, oil, and water from compressed air, ensuring that downstream equipment operates smoothly and reliably. The regulators and lubricators help to regulate the pressure and lubrication of the compressed air, further improving the performance of downstream equipment. The combination units combine these functions into a single compact unit, making them ideal for applications where space is at a premium.
In addition to their compact size and modularity, the products in the Vayu Compact Series are also designed with ease of maintenance in mind. They feature easily accessible filter elements and other components that can be quickly and easily replaced without the need for specialized tools or training.
The Vayu Compact Series is suitable for a wide range of industrial applications,including automotive, food and beverage, pharmaceuticals, and more. The products are designed to meet international quality standards and have been tested and certified by various regulatory bodies.
Honeytech Controls Pvt. Ltd. is committed to providing its customers with high- quality air line products that are both reliable and affordable. The Vayu Compact Series is just one example of the company's commitment to innovation and customer satisfaction. With its focus on quality, modularity, and ease of use, the Vayu Compact Series is a reliable choice for anyone looking for a compact and efficient air line system.
In addition to the Vayu Compact Series, Honeytech Controls Pvt. Ltd. offers a wide range of other air line products, including pneumatic cylinders, solenoid valves, and fittings. The company's products are used by customers all over India and around the world, and its commitment to quality and customer satisfaction has helped it build a strong reputation in the industry.
FEATURES :
  Shavo's VayuTM Series Compact range general purpose filter removes upto 99% of the liquid water.
  Design of the filter element gives both surface and depth filtration for cleaner air.
  Choice of elements, bowls and drains to suit all applications.
Parameters
Specifications
Pipe Threads
G 1/4, 3/8 Parallel (F)
- Standard
BSPTr. / NPT
- Optional
Filter Element Size
5, 25, 40 micron
Element Material
Plastic (Polypropylene)
- Standard
Sintered Bronze
- Optional
Body Material
Al. Alloy die cast
Bowl Material
Transparent Polycarbonate bowl with bowl guard
- Standard
Al. Alloy Metal with sight glass
- Optional

Maximum inlet Pressure

with P.C. Bowl Manual and Automatic Drain

: 150 psig (10.5 bar)

with Metal Bowl Manual Drain
: 250 psig (17.5 bar)
with Metal Bowl Automatic Drain
: 150 psig (10.5 bar)
Maximum Operating
Temperature (ambient)
With PC Bowl
500C (1250F)
with Metal Bowl
800C (1750F)
Standard Nominal Flow Rate at 6 bar (87 PSI) supply pressure and 1 bar (14.5 PSI) pressure drop
G 1/4
84 scfm (42 dm3 / sec) CV (1.66)
G 3/8
92 scfm (43 dm3 / sec) CV (1.73)
Drain
Manual
Standard
Automatic
Optional
+ Values indicated are with 40 micron elements, with finer elements these values will be lower.
Note: Automatic Drain and Semi-Automatic drain available with Nitrile Elastomer Only.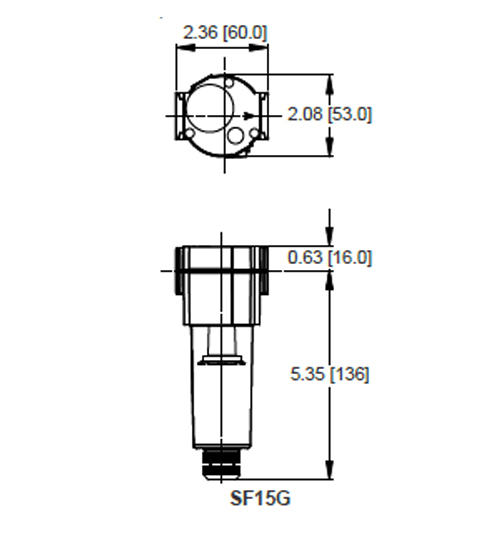 Size
Flow (dm3/S)
Element
(um)
Drain
Bowl
Model
G 1/4
84 scfm
(42 dm3 / sec)
25
Auto / Manual
Transparent
Transparent
SF 15G-2G-A2TN
SF 15G-2G-M2TN
G 3/8
92 scfm
(43 dm3 / sec)
25
Auto / Manual
Transparent
Transparent
SF15G-3G-A2TN
SF15G-3G-M2TN
OPTION SELECTOR :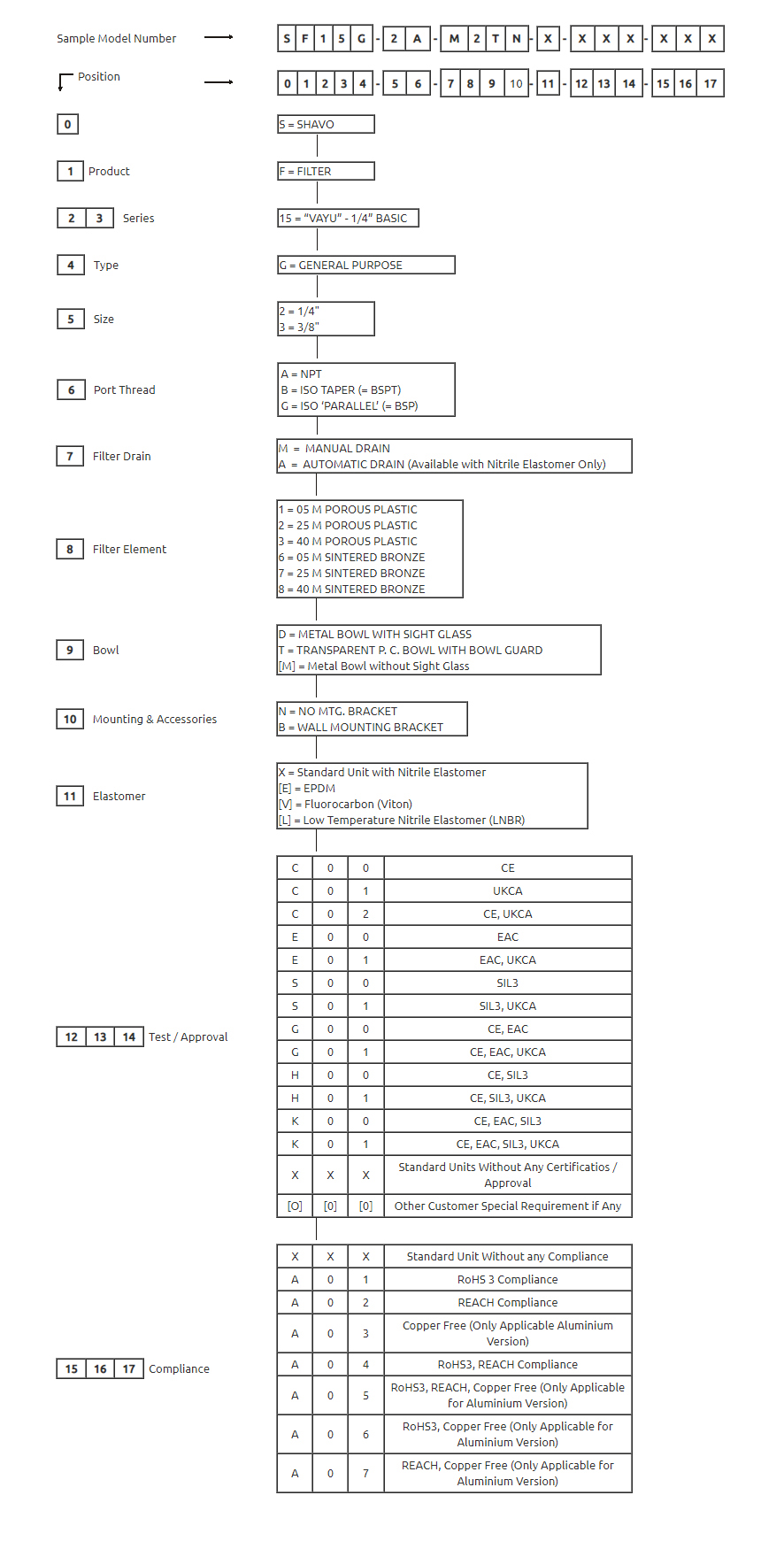 Note: Option shown in the [ ] bracket are special, Please contact Sales HQ/Manufacturing.