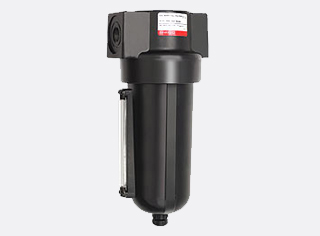 For a long time, indoor air quality and air filtration have remained the necessary components for efficient HVAC systems and for maintaining a healthy indoor environment. Here comes the role of a large series air filter. These innovative devices possess an optimum operational efficiency to resist airflow and the capacity to hold dust particles.

Shavo large series general-purpose air filter possesses a relatively large flow range. Accordingly, such filters may remove to a maximum of 99 percent fluid or water. Furthermore, the advanced design of any large filter element provides depth and surface filtration to supply clean air.


Other than that, a large series filtration system has the highest inlet pressure of 17.5 bar with a metal bowl and manual drain. However, the inlet pressure is 10.5 bar with a metal bowl and semi-automatic and automatic drains. Another feature of the filtration system is that it has the highest ambient temperature for operation equals 80 degrees Celsius.

Shavo large series air filters are ideal for every industry that demands relatively large flow-rated tools, header lines, and related cylinder operations. Moreover, a few industries equipped with compressed air systems choose large filter series based on their outstanding operational efficiency, capacity to hold dust particles, and airflow resistance.

The efficiency of an air filter by Honeytech Controls Pvt. Ltd. is its ability to remove dust particles present in the air stream. Airflow resistance implies the static pressure drop across the air filter at a specific face velocity. Dust-holding capacity indicates the amount of dust held by an air filter while it operates at an airflow rate to the highest value of resistance.
FEATURES :
 Shavo's Designer Series Large Flow Range general purpose Filter removes upto 99% of the liquid water.
  Design of the filter elements gives both surface and depth filtration for cleaner air.
  Ideally suited for header lines and large flow rated tools and cylinder operations.
Parameters
Specifications
Pipe Threads
G 1, 1 ¼, 1 ½ Parallel (F) - Standard
Filter Element Size
5, 25, 40 * micron
Element Material
Plastic (Polypropylene)
- Standard
Sintered Bronze
- Optional
Body Material
Al. Alloy die-cast
Bowl Material
Al. Alloy Metal with sight glass - Standard
Maximum Inlet Pressure
with Metal Bowl Manual Drain
: 250 psig (17.5 bar)
with Metal Bowl Automatic Drain and Semi-Automatic Drain
: 150 psig (10.5 bar)
Maximum Operating
Temperature (ambient)
80ºC (175º F)
Standard Nominal Flow Rate at 87 psi (6 bar) supply pressure and 14.5 psi (1 bar) pressure drop
G 1
880 scfm (415 dm3/sec) CV (16.60)
G 1 ½
880 scfm (415 dm3/sec) CV (16.60)
Drain
Manual - Standard
Automatic - Optional
Sem-Automatic - Optional
+ Values indicated are with 40 micron elements, with finer elements these values will be lower.
Note: Automatic Drain and Semi-Automatic drain available with Nitrile Elastomer Only.
OPTION SELECTOR :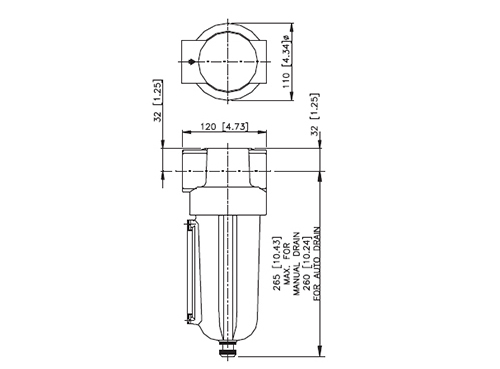 Size
Flow (dm3/s)
Element (um)
Drain
Bowl
Model
G 1
880 scfm
(415 dm3/sec)
40
Auto
Manual
Metal
Metal
SF17-800-A3DC
SF17-800-M3DC
G1 1/2
880 scfm
(415 dm3/sec)
40
Auto
Manual
Metal
Metal
SF17-B00-A3DC
SF17-B00-M3DC
OPTION SELECTOR :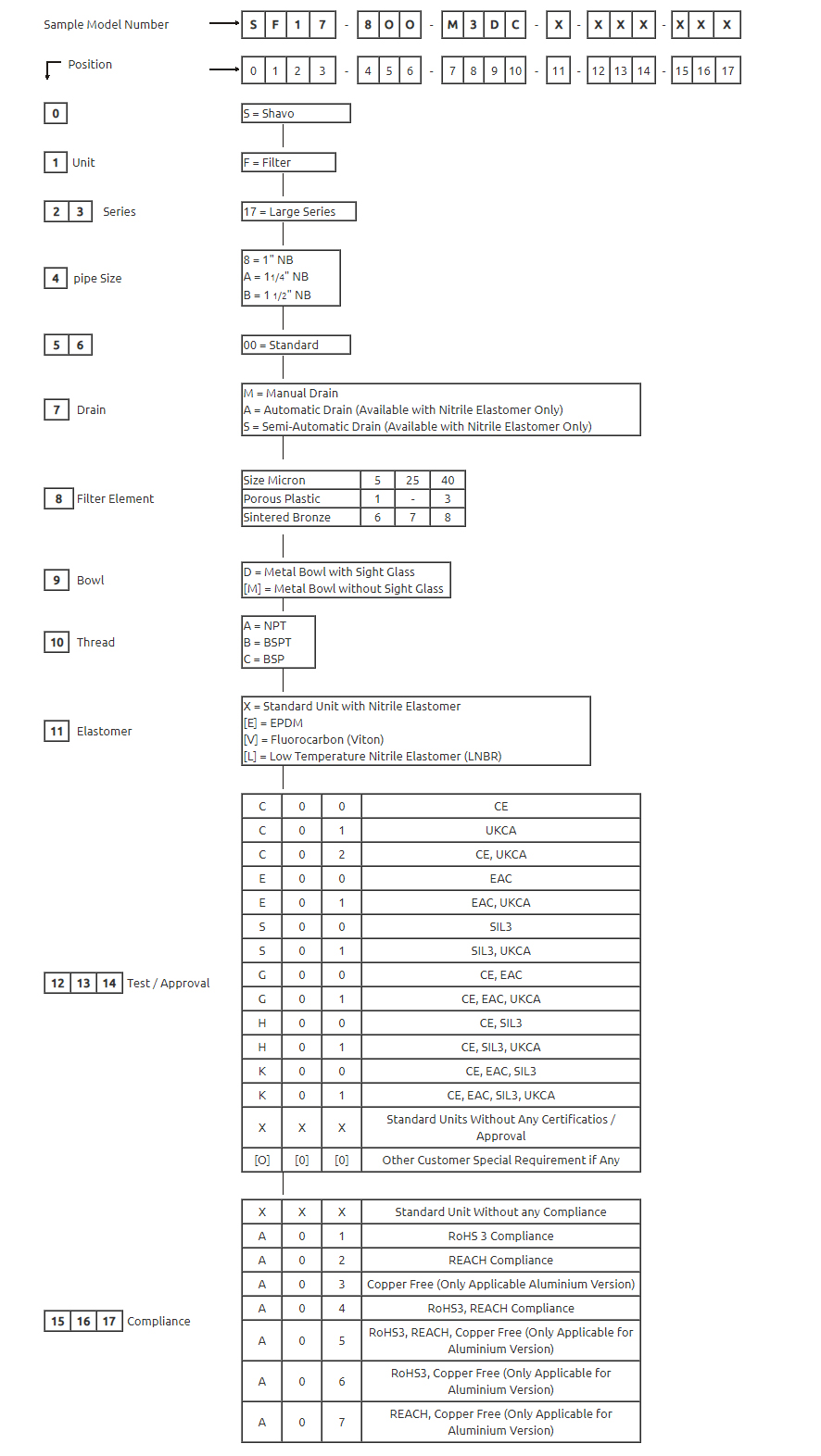 Note: Option shown in the [ ] bracket are special, Please contact Sales HQ/Manufacturing.