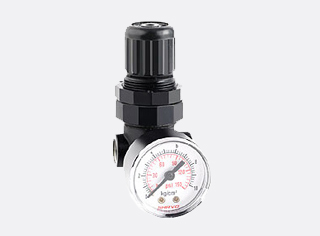 Are you looking for an exclusive air filter to supply pure air in your industrial setting? Install the latest miniature series air filters for your air compressor systems. These systems categorize under secondary pressure cum filter elements.
Shavo miniature series air filters and pressure regulators perform their functions with the help of diaphragms. These filter devices even possess non-rising and adjustable knobs with a snap-action lock to lock the pressure set positively. Another interesting aspect of Shavo miniature series filters and regulators is that it allows panel mounting with the help of a threaded plastic bonnet. Indeed, miniature filters save enough space and money both. A miniature air filter possesses zinc pressure and a die-cast body free from rust and has a powder coating to become a lasting product. Other than that, the device possesses a standard panel mount with an optional mounting bracket.
The miniature hydraulic pressure regulator series by Honeytech Controls Pvt. Ltd. is available in both non-relieving and relieving diaphragm formats. The body of the regulator has a die-cast of zinc alloy and incorporates non-rising plastic knob adjustment. Miniature regulators possess the highest inlet pressure of 20 bars or 300 PSIG and the highest ambient operating temperature of 80 degrees Celsius.
Miniature pressure regulators are recommendable in every type of application that demands high-performance regulation of compressed water or air pressure control applications.Moreover, the regulators have a sensitive design operated by the diaphragm to deliver perfect downstream pressure and eliminate issues caused by sticking in the engine or piston. A few regulators also come equipped with a rubber supply valve to avoid leakage and provide proper regulation.
We at Honeytech Controls Pvt. Ltd.supply a wide range of miniature pressure regulators for compressed systems and related pressure control applications. If you want to get details,check our official website.
FEATURES :
 Shavo's Miniature Series Pressure Regulator Diaphragm operated
  Non-rising adjusting knob with "Snap-Action Lock" for locking positively the pressure setting.
  Plastic bonnet threaded for panel mounting. Rust-free Zinc Pressure Die Cast Body. Powder-coated for longer life.
Parameters
Specifications
Pipe Threads
G 1/8, 1/4 Parallel (F)
- Standard
BSPTr. / NPT
- Optional
Type
Relieving diaphragm
- Standard
Non-Relieving diaphragm
- Optional
Body Material
Zinc Alloy die-cast
Adjustment
Non-rising plastic knob
Maximum Inlet Pressure
300 psig (20 bar)
Max. Operating Temp. (ambient)
80º C
Regulated secondary outlet pressure (spring range) and recommended Pressure gauge ranges available in psi (bar)
Spring Range
Gauge Range
1-10 psi (0.07 to 0.70 bar)
0-35 psi (0 to 2.5 bar)
3-30 psi (0.21 to 2.10 bar)
0-35 psi (0 - 25 bar)
5-50 psi (0.35 to 3.50 bar)
0-60 psi (0 to 4.0 bar)
10-100 psi (0.70 to 7.0 bar)
0-150 psi (0 to 10.0 bar)
15-150 psi (1.00 to 10.0 bar)
0-220 psi (0 to 16.0 bar)
Gauge size
40 mm (Dial Size)
Gauge Port size
Rc 1/8 BSPTr.
Gauge connection
Back
Standard Nominal Flow rate at 10 bar (150 PSI)
Inlet pressure 6 bar (87 PSI) set pressure and
a drop of 1 bar (14.5 PSI) from set
G 1/8
19 scfm (8.9 dm3/sec) CV (0.35)
G 1/4
21 scfm (9.9 dm3/sec) CV (0.39)
Mounting Bracket
Optional
Panel mounting
Available as Standard
Pressure Gauge (scale)
Kg/cm2 (PSI)
- Standard (For Domestic Market)
Bar (PSI)
- Standard (Export)
Note: Pressure gauge will not have the CE, EAC, SIL3 & NACE MR0175 approval.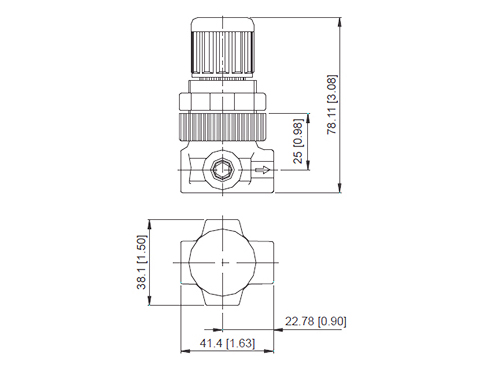 | Size | Flow | Range | Operation | Model |
| --- | --- | --- | --- | --- |
| G 1/8 | 19 scfm (8.9 dm3/sec) | 10 - 100 psi | Relieving | SRO7-121-RNKC |
| G 1/4 | 21 scfm (9.9 dm3/sec) | 10 - 100 psi | Relieving | SRO7-221-RNKC |
OPTION SELECTOR :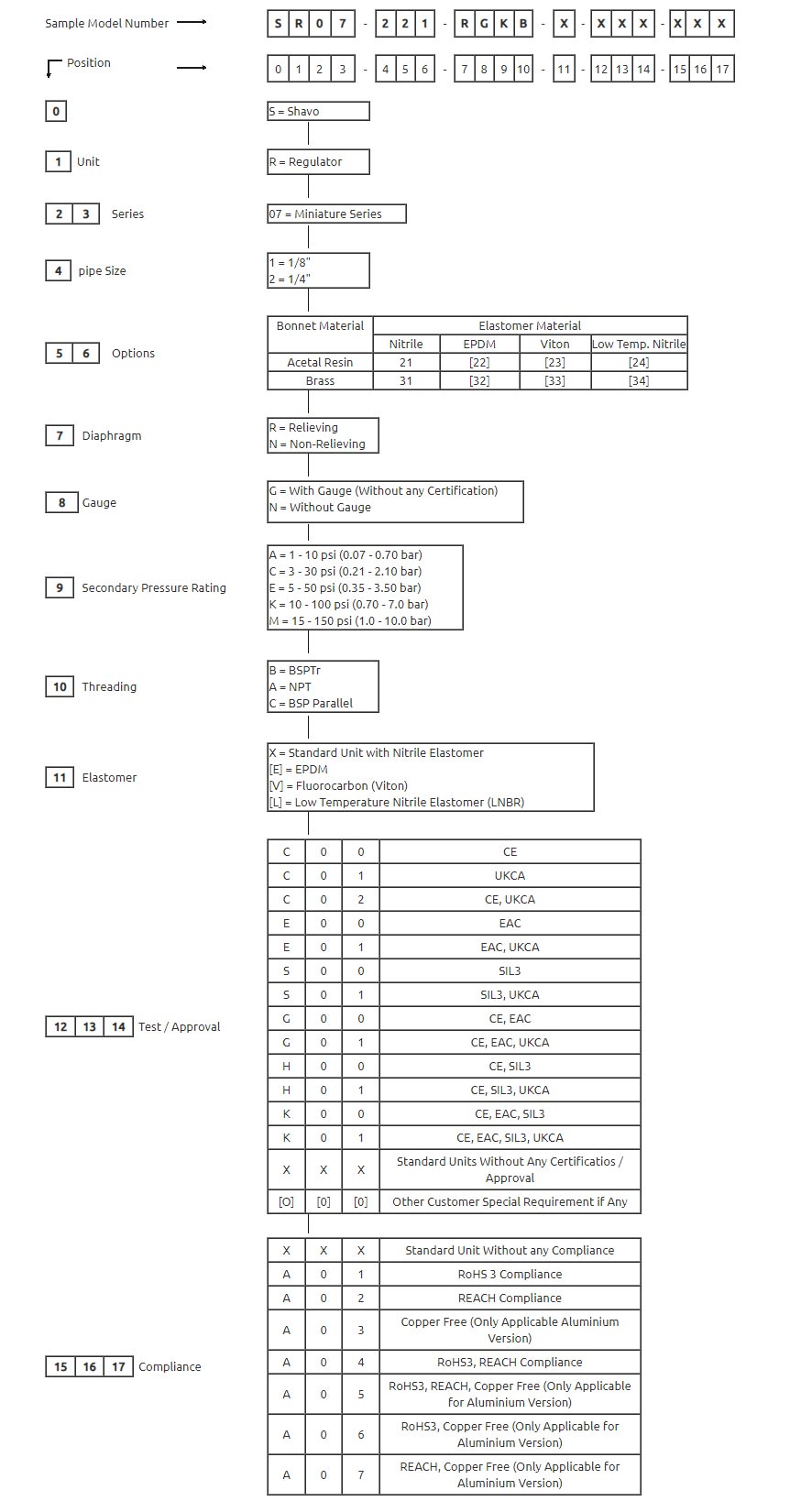 Note: Option shown in the [ ] bracket are special, Please contact Sales HQ/Manufacturing.