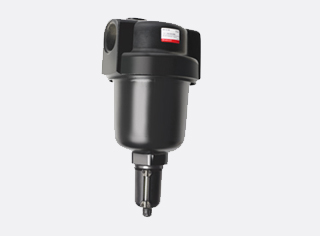 Many modern industries use air compressor systems, which demand the flow of clean air at the highest possible speed. Here comes the role of Shavo high-flow series filters. These filters possess high flow capacity and belong to the category of direct ported air filters.

Shavo High flow series air filters come with the highest possible water removal efficiency with a minimum possible drop in pressure. These filters have found several applications in removing fluid content and solid contaminants to protect air tools and related equipment. High-flow air filters may operate ambiently at the maximum temperature of 80 degrees Celsius. Other features of the filter are easy maintenance, heavy-duty design, easy-to-install device, and comfortable for every industrial usage.
High-flow series air filters are more beneficial than regular ones, as you do not need to change them yearly. Instead, cleaning it after every two years is enough for its full operation.High flow filter series by Honeytech Controls Pvt. Ltd. never cause any clogging issue.Besides, these devices offer improved airflow and air filtration, which enter the engine. Moreover, the engine will perform better when it gets more air supply.

A high air filter flow may increase the horsepower to a maximum of 5 HP and equally increase the torque. Simultaneously, air filters with a high flow may boost fuel or operational efficiency. Shavo high flow series of air filters are ideal filters for header line pneumatics to distribute only one air source to two or more two pipelines. Besides, you will find such filters in several types of applications requiring an extremely high flow of air from the compressed air systems.

Our team at Honeytech Controls Pvt. Ltd. stays dedicated to designing high-flow air filters for your pneumatic industry. To get further details of our product offers, check our official website.
FEATURES :
 Shavo's very High Flow capacity direct ported Air Filter with high water removal efficiency and minimal pressure drop are used for removal of liquids and solid contaminants to protect air tools and equipment.
  Ideally suited for header lines and very high flow applications.
Parameters
Specifications
Pipe Threads
G 1½, 2 Parallel (F)
- Standard
Filter Element Size
5,25, 40 micron
Element Material
Sintered Bronze
- Standard
Body Material
Al. Alloy die-cast
Bowl Material
Al. Alloy Metal with sight glass
- Standard
Maximum Inlet Pressure
with Metal Bowl Manual Drain
: 250 psig (17.5 bar)
with Metal Bowl Automatic Drain and Semi-Automatic Drain
: 150 psig (10.5 bar)
Maximum Operating Temperature (ambient)
80°C (175°F)
Standard Nominal Flow rate (at 87 psi (6 bar) supply pressure and 14.5 psi (1 bar) pressure drop)
1890 scfm (900 dm3 / sec) CV(35.66)
Drain
Automatic
- Standard
Manual
- Optional
Sem-Automatic
- Optional
+ Values indicated are with 40 micron elements, with finer elements these values will be lower.
Note: Automatic Drain and Semi-Automatic drain available with Nitrile Elastomer Only.
OPTION SELECTOR :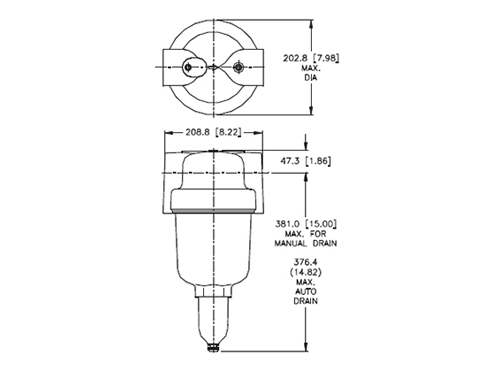 Size
Flow (dm3/s)
Element(um)
Drain
Bowl
Model
G1 1/2
1890 scfm
(900 dm³/sec)
40
Auto
Metal
SF18-B00-A3DD
G 2
1890 scfm
(900 dm³/sec)
40
Auto
Metal
SF18-C00-A3DD
OPTION SELECTOR :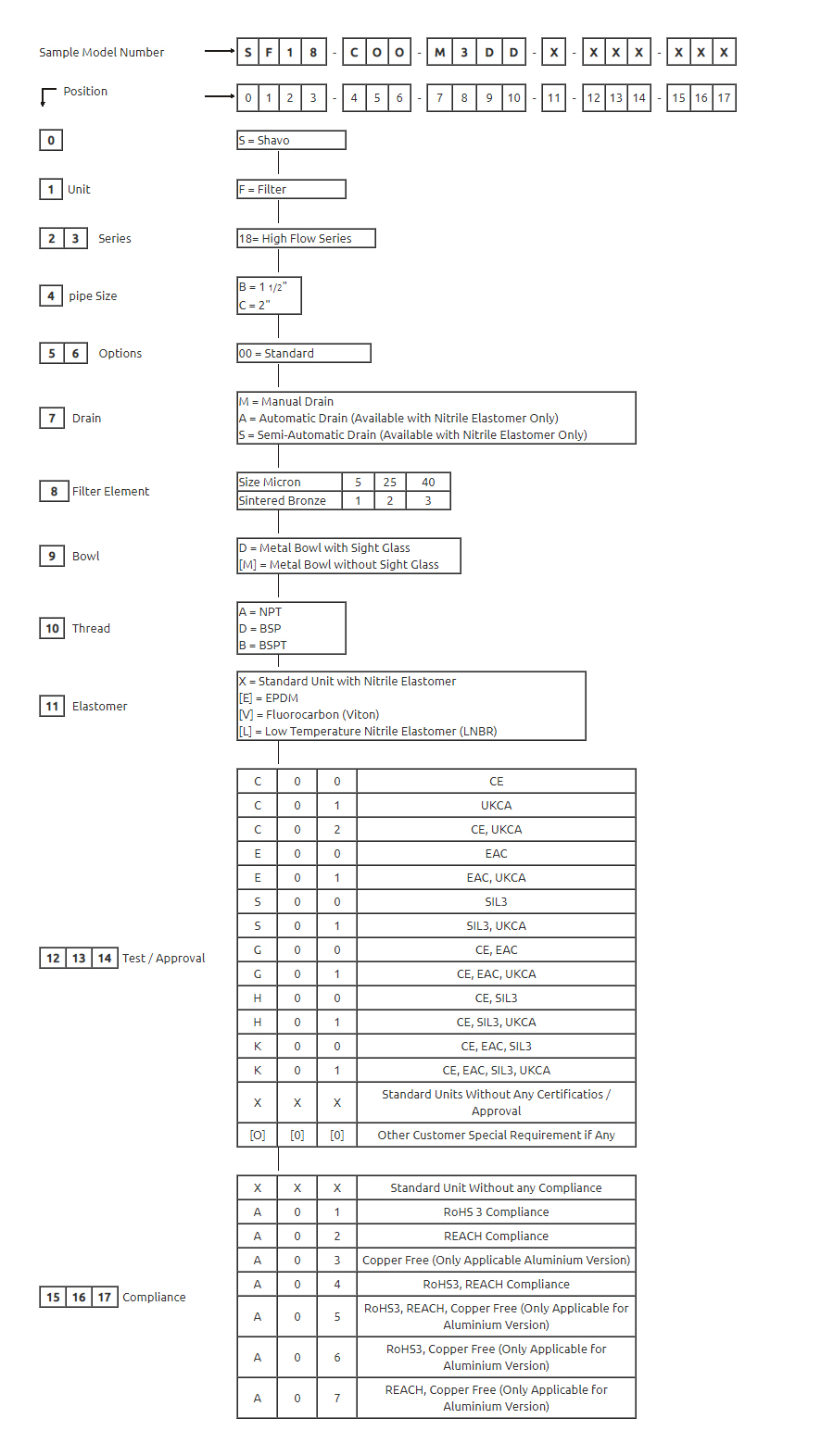 Note: Option shown in the [ ] bracket are special, Please contact Sales HQ/Manufacturing.